During today's PlayStation Showcase, Sony unveiled its new handheld streaming device, codenamed "Project Q," as well as the PlayStation Earbuds.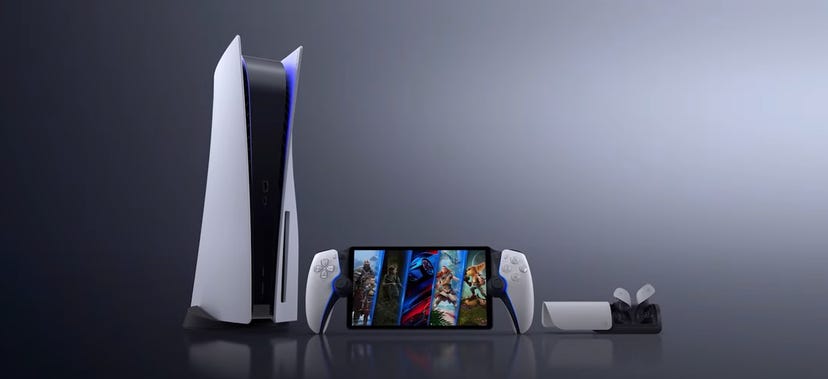 During today's Playstation Showcase, SIE president and CEO Jim Ryan unveiled Sony's latest handheld device, codenamed "Project Q." This is the first we've officially seen of the new device in action, though rumors have been swirling for months.
"At PlayStation, innovation is our passion. And that applies to not just what games you play, but how you play them," said Ryan, as a motion graphic of the new handheld danced across the screen.
"Later this year, we'll launch a dedicated device that lets you stream any game from your PS5 console, using remote play over wi-fi. It has an 8 inch HD screen, and all of the buttons and features of the DuelSense wireless controller."
PlayStation Earbuds
Just after the Project Q announcement was shared, Ryan mentioned the all new PlayStation Earbuds, which he promised would bring "next generation audio immersion" to PS5 and PC. No dates were named for either Project Q (or its final name) or the PlayStation Earbuds, but Ryan promised more details "soon."
The Earbuds are all new, and Project Q will be Sony's first handheld since the PlayStation Vita era, though this is a different type of device: Project Q will stream PS5 games, not run its own titles.
Read More