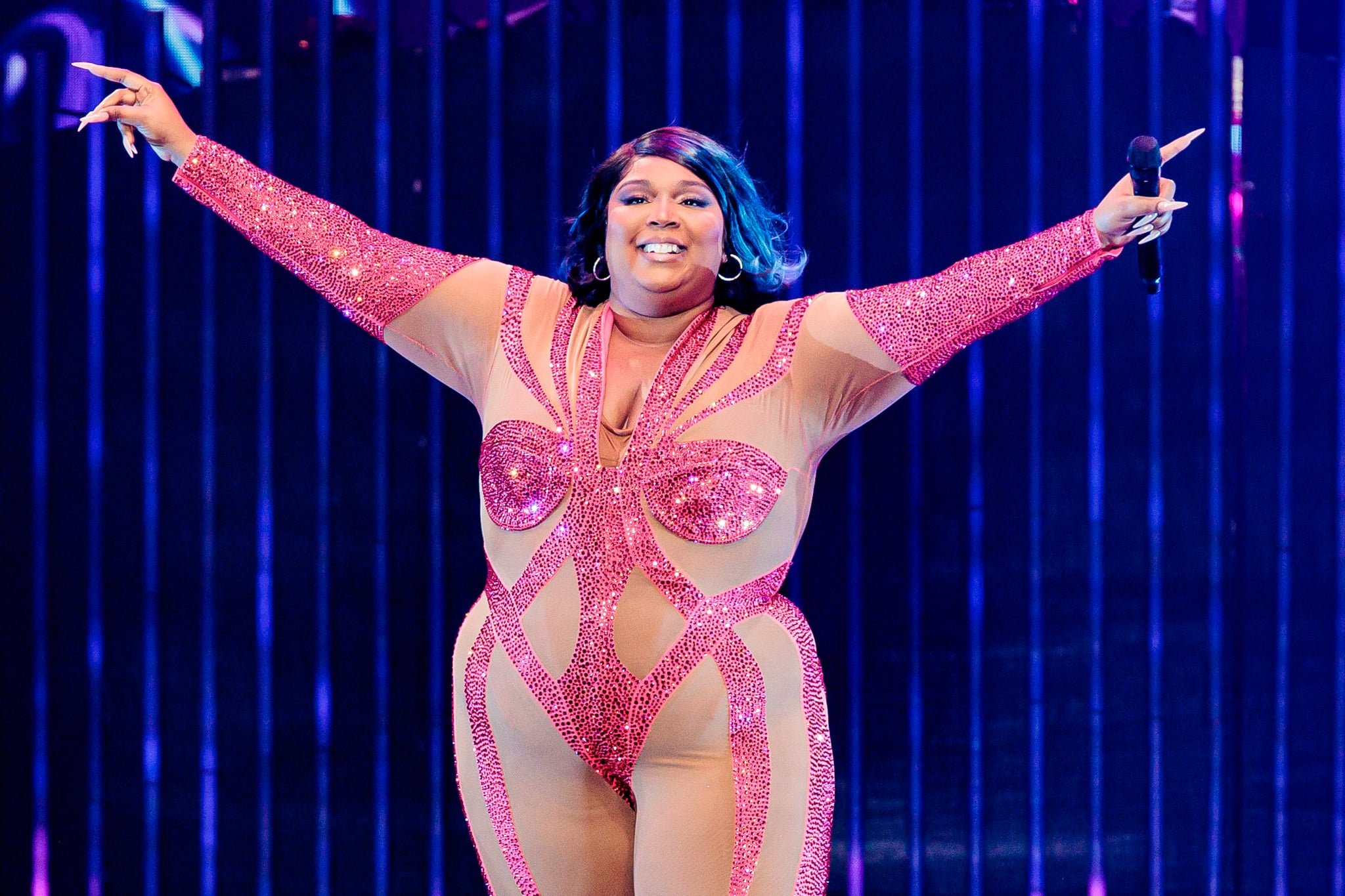 There's a lot of love between Lizzo and Chris Evans. But as the 35-year-old singer reminded her fans in a May 19 Instagram video, she only has eyes for her boyfriend, Myke Wright. "I think it was at the last show I just played, somebody had a big-ass cutout of Chris Evans's face," she said on stage in Chicago. After seeing Evans's head floating above the crowd, she decided to issue an important "public service announcement" about the men in her life.
"Chris Evans is not my man," she said in no uncertain terms. "My man is [Myke Wright] and he fine as hell." She added that if fans really wanted to wow her, they should put Wright on their posters so she could look at him while performing. "I wanna see his fine-ass face when I'm on stage," she continued. Taking her words to heart, two audience members held giant print-outs of Wright's face over the barrier at the concert. "Can I have one? For scientific purposes," Lizzo joked, taking a selfie with the fans and their cutouts of Wright.
Lizzo and Evans struck up a friendship in 2021 thanks to some drunken DMs. "Don't drink and DM, kids," Lizzo shared on TikTok, stitching her initial video to show Evans responding "No shame in a drunk DM," with a kiss-face emoji. "God knows I've done worse on this app." Since then, she's given him shoutouts at her concerts, spoken highly about him on the red carpet, and even joked about having his baby.
Lizzo and Wright, meanwhile, were friends for years before starting to date in April 2022, going Instagram official almost a year later. "We're not playing any games with each other anymore. We're very much locked in," she told Howard Stern in December 2022. "This is official. There's nobody else I'm going to be with for the rest of my life."
That being said, as much as Lizzo loved the cutout of Wright, she did use her Instagram to make one final PSA: "PLEASE don't keep bringing giant pics of my man," she wrote in her caption. "I don't have enough storage."
Read More