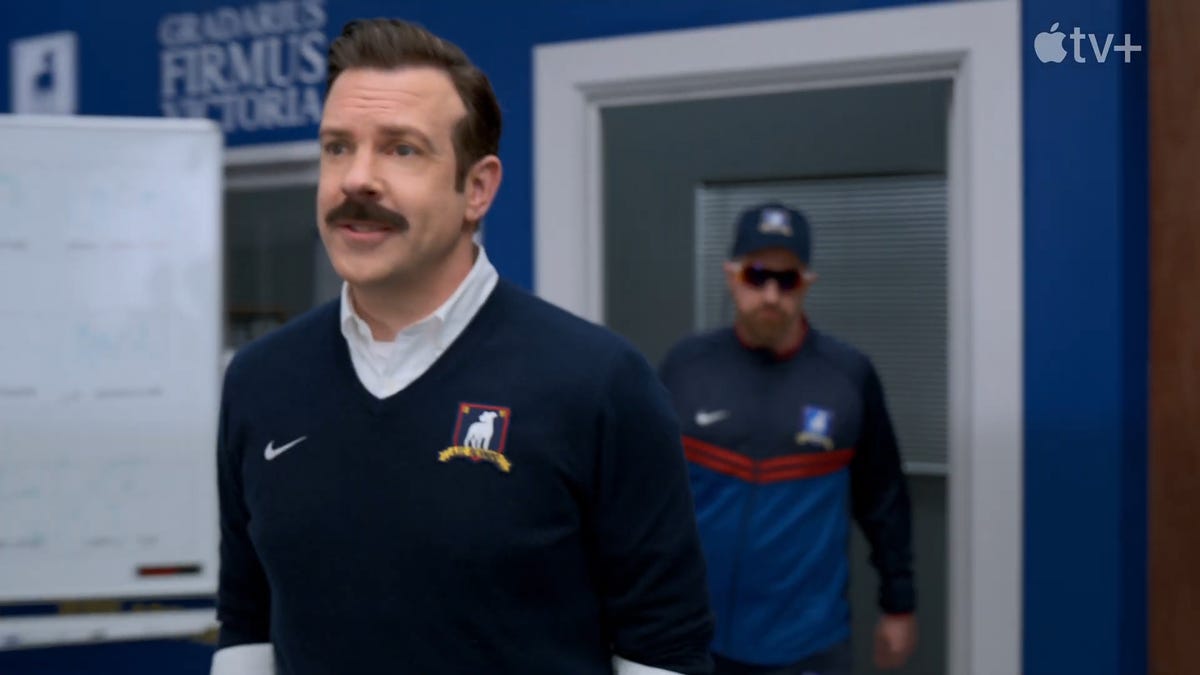 Season Three of Ted Lasso is coming to an end, but does that mean we'll have to say goodbye for good? As we head toward the finale, fans have held out hope for a series renewal, but it's increasingly likely that the award-winning show won't make a return.
Ted Lasso follows an American football coach who has been sent to lead a soccer team in England despite his (clear) lack of experience. The series originally premiered in 2020, with a handful of awards and praise following soon after. Despite its success, Brett Goldstein, who plays Roy Kent on the show, revealed that it was only meant to run for three seasons. "We are writing it like that," Goldstein said to the Sunday Times. "Spoiler alert," he joked. "Everyone dies."
In an interview with Deadline, Jason Sudeikis, who produces and stars in the series, confirmed there are only three seasons of Ted Lasso. "This is the end of this story that we wanted to tell, that we were hoping to tell, that we loved to tell," he said. "The fact that folks will want more and are curious beyond more than what they don't even know yet—that being Season Three—it's flattering." According to the actor, fans may not be interested in a reboot after they watch the finale. "Maybe my May 31, once all 12 episodes of the season [have been released]. They're like, 'Man you know what, we get it, we're fine. We don't need anymore, we got it.' But until that time comes, I will appreciate the curiosity beyond what we've come up with so far."
But what about a spinoff? Sudeikis hinted that it's not off the table. "I think that we've set the table for all sorts of folks to get to watch the further telling of these stories," he said when asked about the potential for a new series. "Again, I can't help but take the question as flattery for what all of us that were working on the show has tried to do. It's really kind of folks to even consider that because you never know what's gonna happen when you make things. The fact that people want more, even if it's a different avenue is lovely."
Until a reboot emerges, we can enjoy Ted Lasso on Apple TV+. The next episode of Season Three, "Mom City," will drop on May 24, followed by the series finale on May 31.
Bria McNeal
Associate Staff Writer
Bria McNeal is a Manhattan based journalist who is patiently awaiting B5's revival. When she's not writing about all things entertainment, she can be found watching TV or trying to DIY something (likely, at the same time). Her work has appeared in NYLON, Refinery29, InStyle, and her personal newsletter, StirCrazy.  
Read More