For a guitarist who has barely changed his rig in over three decades, and insists "gear doesn't matter", Tom Morello has sure gone heavy on the signature gear in the past three years. Now, following the Fender Soul Power Stratocaster, Dunlop Tom Morello Cry Baby and MXR Power 50 Overdrive comes, of all things, a signature Neural DSP Archetype plugin.
This comes as something of a surprise given the Rage Against the Machine firebrand will readily admit he is far from a tech-savvy guitarist – he got so fed up of trying to figure out his home studio over lockdown that his last album was tracked by balancing a microphone on a folding chair next to his amp.
So maybe the arrival of a fully fledged plugin will make future at-home projects that little bit easier.
At the core of the rig is a model of Morello's faithful Marshall JCM800 2205 head and Peavey 4×12 cab, which has accompanied the guitarist on every recording and live performance since RATM's debut album in 1991.
Given Morello's career-long association with the original DigiTech Whammy pedal, Neural DSP saw fit to equip his signature plugin with two separate pitch-shifters: Dive Bomb (which glides +/- 12 semitones) and the not-so-subtly named Wham-1, which pitches your guitar between -24 and Killing in the Name-ready +24 semitones. There's also a detune function to emulate the Whammy's warbly chorus effects.
Next up is a wah pedal modeled on Morello's longstanding Cry Baby, and true to the guitarist's own unconventional setup, it runs in the amp effects loop along with simple digital delay, eight-band EQ and phaser pedals, emulating Tom's Boss DD-2, DOD EQ and MXR Phase 90 respectively.
This is followed up by a cabsim and IR loader, featuring captures of Morello's battered old Peavey 4×12, offering 10 virtual microphones and a room mic section. You can also load your own IR files.
Finally, post-effects including a nine-band EQ, stereo reverb and additional delay, plus a metronome and transpose/doubler.
Above, you can watch the man himself demo the plugin in his inimitable style, opening with a series of – admittedly not hugely useful – noises featuring his old Testify cable-on-the-palm trick and a series of scratches with (what else?) a wrench.
The pitch-shifter-laden section that follows, however, is testament to Neural DSP's dedication to authenticity, with some of the best emulated Whammy tones yet committed to a plugin. That hard-rocking riff crunch is dead-on, too.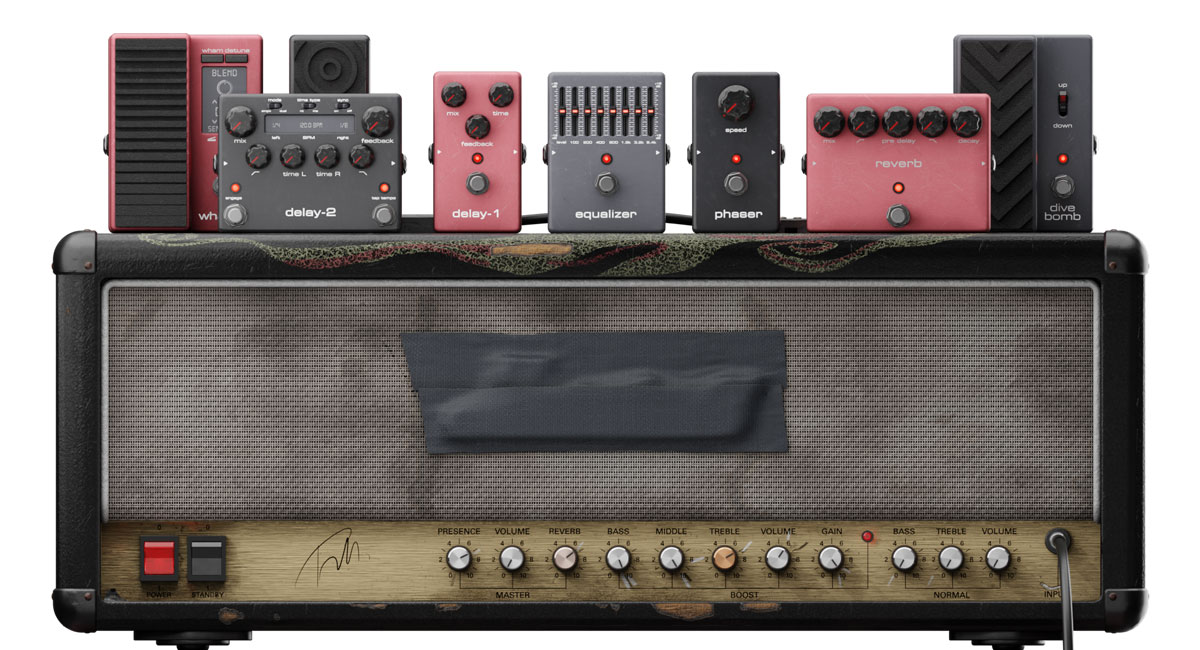 Naturally, you'll have to hone your toggle-switching chops to make the most of the plugin, but – minus Morello's recent real-world addition of the DigiTech Space Station to his pedalboard – the suite really can handle most of the tones used throughout his career.
Although there's only one amp onboard, for our money, the assortment of pedals and the quality of the Whammy emulation makes this one of the more compelling Neural DSP Archetype offerings, especially for hard-rock players.
"We have worked tirelessly to perfect the Archetype: Tom Morello plugin to make sure it sounds EXACTLY like my amp and set up," says Morello.
"The plugin is a testament to how amazing Neural DSP's proprietary modeling technology is and how meticulous their development process is. I told them I only want to do this if we get it just right, and we got it just right. It's really pretty incredible."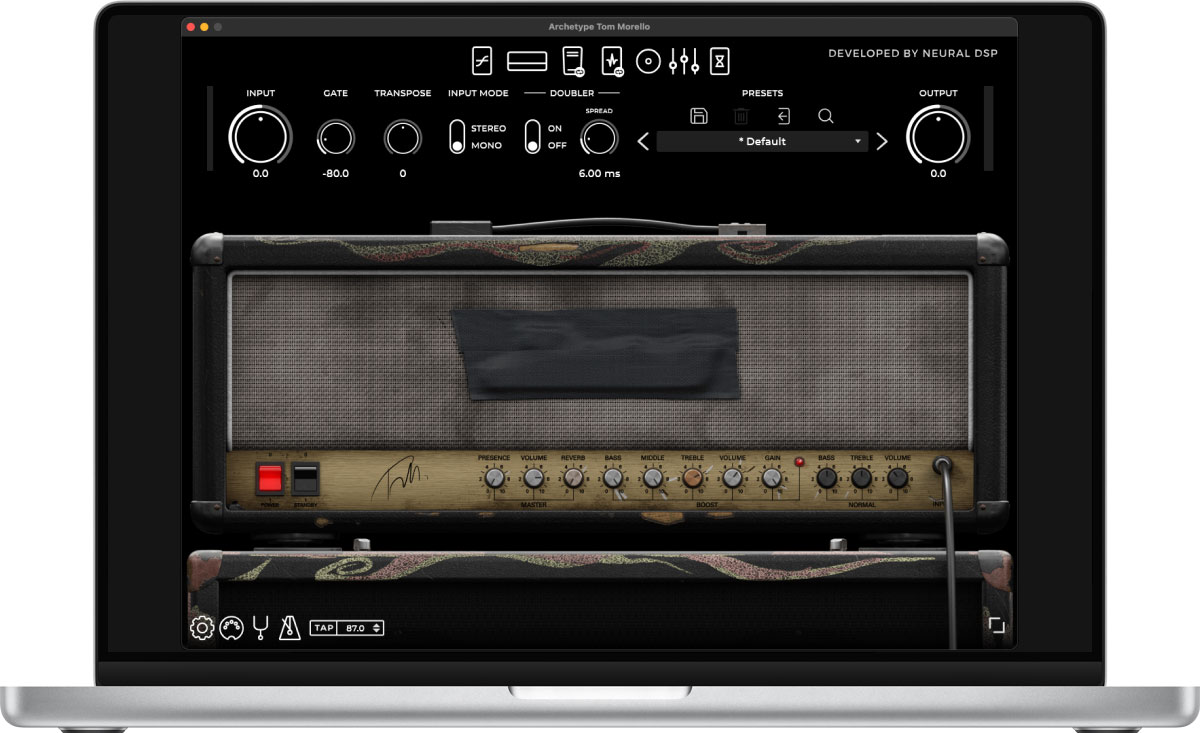 "What we share with all guitarists is a deep and abiding respect for their core sound, their sonic signatures, so to speak," adds Neural CEO Douglas Castro.
"Our modeling technology has been able to precisely capture the contemporary sounds of brilliant guitar innovators like Cory Wong and John Petrucci. Now, with the release of the new Archetype: Tom Morello plugin, we've extended our lineup to include one more singular star in the universe of the guitar."
Archetype: Tom Morello is available now for €119 (approx $128) from Neural DSP.
Read More